At Cha Family Chiropractic, we take great pride in providing the finest chiropractic wellness care to our patients.
---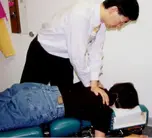 Chiropractic Spinal Adjustment
We provide advanced spinal correction utilizing "state of the art" chiropractic techniques. Never in the history of chiropractic have we been able to provide the level of help and expertise that now exists. These newer correction methods are even safer, more comfortable and more effective than ever before. As a Doctor of Chiropractic, Dr. Cha has years of training and experience in spinal adjustment.
---
Spinal Decompression Therapy
Spinal decompression therapy is a non-surgical, traction based treatment that uses a computerized guided pulley system to cycle through distraction and relation phases to gently separate the bones of the spine.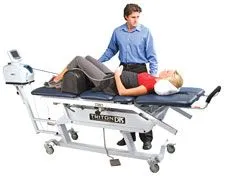 Triton DTS Spinal Decompression Therapy is an effective treatment for:
* Herniated Discs
* Degenerative Disc Disease
* Low Back & Neck Pain
* Sciatica
* Post-Surgical Patients
* Stenosis
* Facet Syndrome
---
Laser Therapy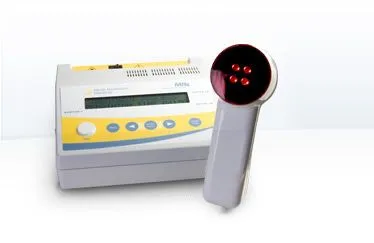 MR4 Super Pulsed Laser with LS50 Laser Shower Emitter
This laser therapy equipment has 50,000 mW of super pulsed laser power more than most Class IV lasers but higher degree of safety.
For more information about this equipment, please refer to http://www.multiradiance.com/
---
Acupuncture Treatment
We mainly use acupuncture for help with specific symptoms or conditions such as aches and pains in various part of the body.
Acupuncture needles are ultra fine and most people hardly feel them being inserted. Once in place there may be a short lived dull ache or tingling sensation. Most of the commonly used points are below the elbow or knee so you will not need to fully undress.
The needles used are single-use, sterile and disposable. Acupuncture can be safely used alongside western medicine to treat many conditions.
---
Physiotherapy
To complement and enhance the healing effects of specific Chiropractic adjustment treatment, we also provide the following physiological therapeutic procedures:
* Ultrasound Therpy
* Electrical Muscle Stimulation
* Intersegmental Traction Therapy
* Cryotherapy / Moist Heat Therapy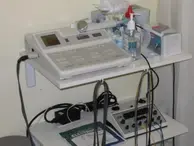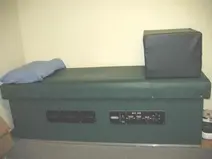 ---
Corrective Exercises
We teach our patients special "blueprint" exercises to help strengthen and correct their own unique problem. These exercises can be performed in the comfort of your own home and can improve the effectiveness of your spinal correction. In addition to skeletal misalignment, muscles and connective tissues can be out of place or strained by improper alignment and use. Specific exercises and stretches can help your body stay in balance and in health.
---
Lifestyle Advice
We often find it helpful to "coach" our patients on certain activities they should avoid or do differently to avoid aggravating their particular health challenge. Our goal is to help every patient achieve a fulfilling and happy lifestyle full of the activities they enjoy most. We recognize that each patient is a whole person, and helping them reach true health and wellness is a collaborate effort between our professionals and our patients.
---
Massage Therapy
Massage therapy offers a natural conservative treatment approach that relieves musculoskeletal pain for many patients. Our office provides specific massage and muscular therapy that is tailored to meet the patient's condition and injury. The benefits of massage therapy may include increasing blood circulation, reducing swelling, relaxing muscles, relieving muscle pain and spasms, and aid in recovery and range of motion.